Save the Date!
UC Davis PIEEE and Cal-ITP are bringing TransportationCamp to Davis! Join us Wednesday, May 2nd at the UC Davis Activities and Recreations Center. Transportation Camp highlights transportation's impact on every aspect of people's lives: equity, education, jobs, economic development, recreation, sustainability, and overall access to opportunity.
Registration and more info is at:
eventbrite.com/e/transportationcamp-davis-2018-tickets-44467990958
Stay in Touch
Stay up to date by following us on Twitter @TCampDavis2018. Tag tweets with the official event hashtag #TransportationCampDavis2018.
Have a Session Idea in Mind?
If you would like to propose a TransportationCamp session, send us an email: Transportationcampdavis2018@gmail.com
Sponsors
Thanks to the UC Davis Policy Institute for Energy, Environment and the Economy, the University of California Transportation Center, Stanford University, Lyft, and the National Center for Sustainable Transportation.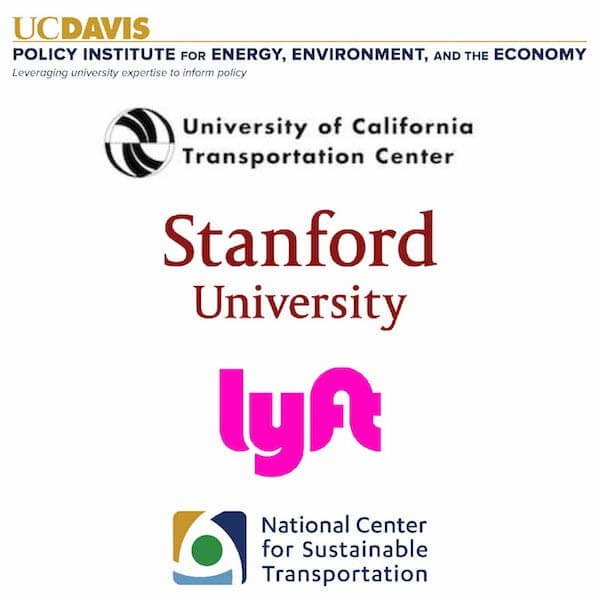 Interested in sponsorship, other ways to partner, or just general questions for TransportationCampDavis2018? Transportationcampdavis2018@gmail.com