TransportationCamp DC 2020 is Saturday, January 11, 2020.
A tradition since 2012, TransportationCamp DC is held on the Saturday before the Transportation Research Board Annual Meeting.
Registration is at eventbrite.com/e/transportationcamp-dc-2020-tickets-78627385627. The event is sold out; the wait list is beyond capacity. ☹
The official session schedule will be posted on the wall of the Great Room. We'll try to keep an online version up to date on Google Docs. See cutt.ly/transpo20.
Get Here
The Pryzbyla Center ("the Pryz") is located at Catholic University, in Washington's Brookland neighborhood (campus map).
The Pryzbyla Center is a 7-minute walk from the Brookland-CUA Metro station, on the Red Line.
There is a Capital Bikeshare station at John McCormack Dr & Michigan Ave NE.
Metro bus H2,3,4 "the Crosstown Line" and Metro bus H8,9 "the Park Road-Brookland Line" connect Columbia Heights with the Brookland-CUA Metro station.
The Metropolitan Branch Trail runs beside the Catholic University campus.
We can use the McMahon parking lot between Hannan Hall and Caldwell Chapel (enter via Michigan Ave).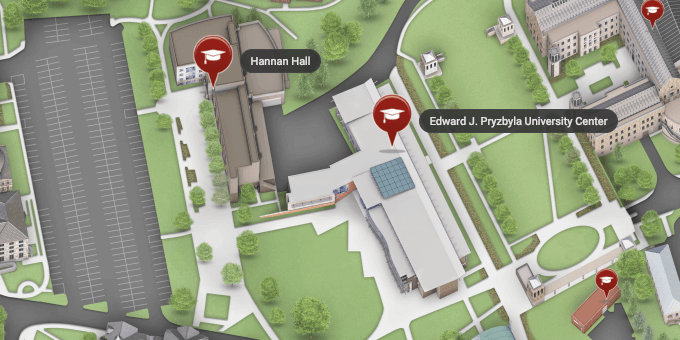 We'll also be using next-door Hannan Hall for four of the breakout rooms for sessions.
Event Schedule

 8:30am Registration and breakfast
 9:30am Welcome in the Great Room
10:00am Session proposals due!
10:00am Group activity in the Great Room (to 10:45am)
11:00am Period 1 (1 hour)
12:10pm Period 2 (1 hour)
 1:10pm Lunch and sponsor announcements
 2:10pm Period 3 (1 hour)
 3:20pm Period 4 (1 hour)
 4:30pm Period 5 (1 hour)
 5:45pm Happy Hour at Brookland Pint (use your Camp name tag for 10% discount!)

Brookland Pint is at 716 Monroe St NE, an 8-minute walk from the Pryz.
More Info
Stay tuned to @transpocamp (and the #transpo20 hashtag) for news about this event and other TransportationCamps as they are announced.
For more information about TransportationCamp DC 2020, contact jenna.fortunati@t4america.org.
Founded by OpenPlans, TransportationCamp debuted in New York City in 2011. In October 2014, the baton was passed to Mobility Lab, which shepherded the event for five years. For 2020, the baton is in the hands of Transportation for America.